WIND WIND WIND ......
After every bath, Fat Fat will make me stay on top of a table, and I am only allowed to come down only after I am dried - FULLY !!
He say that if I move about when I am wet, I will dirty my legs, and my legs will be black and I will be dirty and if Fat Fat see a dirty Bond Bond immediately after my bath .... tsk tsk tsk tsk .......
So this is the obedient me on the table ........ waiting for my fur to dry dry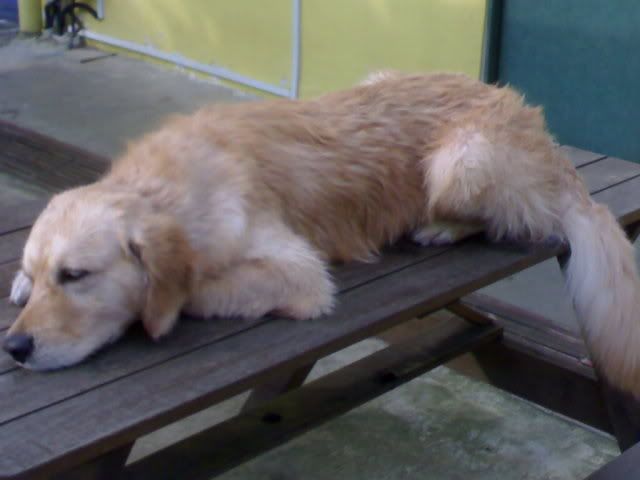 Wind wind faster come ............. I want to get down soon