My cold Box
I see everyone showing off their cold box, and I also wants to show everyone my cold box... so here goes !!
so ! This is my cold box, as you can see, there is nothing inside there, .... I mean practically nothing at all :P ..... well, reason being, most of my food does not need to be in the cold box at all ...
Well, except this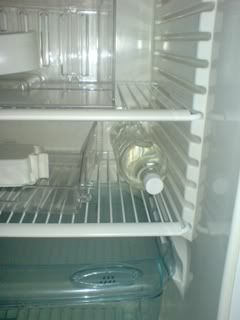 Yes ! Thats my bottle of water, and i only drink cold water !!!
Cool right ?