Changi Airport Terminal 3
Singapore's Changi Airport Terminal 3
went into operation in January 2008.
And guess what ? I was there !!! In fact twice.
The new terminal is so new and so spacious !!! I like the place!
This is me at the landmark of Terminal 3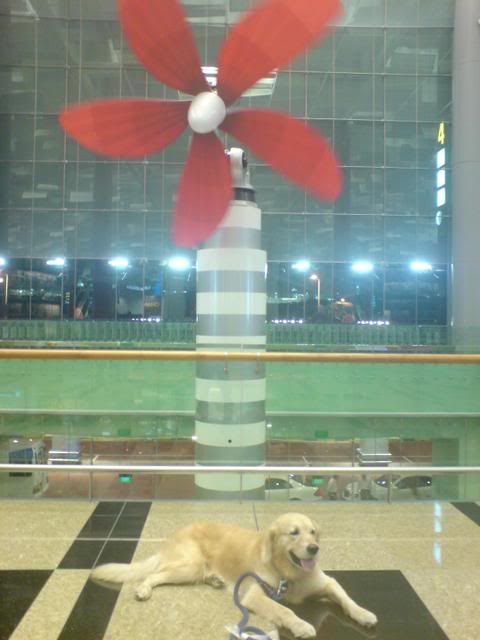 And this is me at the viewing gallery, where I can see all the planes. Oh yes, you see the metal casing strips next to me on the floor, thats where the cool nice air con comes from. Look ! I am enjoying myself here :)
Oh its so comfortable sitting besides the air con ..... I am so sleepy now ..... zzzz zzzzZZZZZ ...