Loevy and Doevy
My half brother, Boo Boo aka Puggy, told me about Loevy and Doevy.
Well well ... imagine my surprise, Boo Boo is normally someone who minds his own business and who does not even lay a hand to help out in the house. So I was pleasantly surprised that he took interest in Loevy and Doevy ,.. .. hmm ... maybe he is really in love or something ...
This is Loevy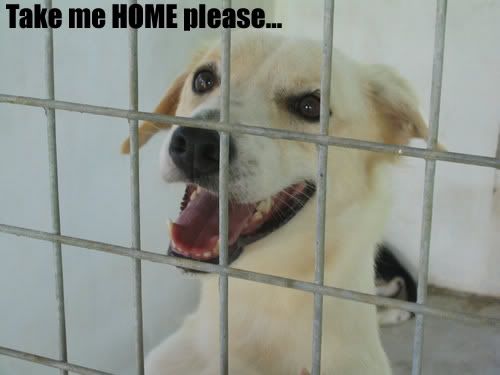 This is Daevy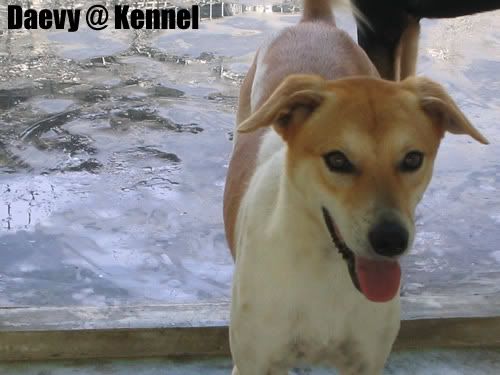 Both Loevy and Doevy are now staying in a shelter. A shelter is a place where they keep lots and lots and lots of dogs in cages. Well, I reckon the cages are at most 1m by 2m. But both Loevy and Doevy are very lonely and their greatest wish is to go to a home which they can call THEIR HOME.
If anyone has a spare home for them, please do write to me, boo boo or you can also call their Agent at 9761 5787 yeah.
And yes, I heard that they are very sweet dogs who loves walks and human companion, so they make very good house pets.